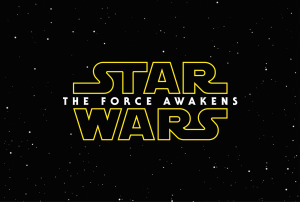 The gift that every Star Wars fan is really hoping for this week is that the rumors will prove to be true and the first teaser of The Force Awakens will be released this upcoming weekend. That would be awesome, but it can't be wrapped and put under a Christmas tree, so let's look at a few other possibilities for star wars gifts for him, for her, for whoever the Star Wars enthusiast in your life may be. As with my previous lists, you can click on any of the pictures and be taken straight to a site where you can purchase the item. I am not affiliated with any of these sites, so if you find it someplace else for a better price, that's cool. In any case, here's my list of 10 great gifts for the Star Wars fan in your life.
1. An Opportunity to Meet Carrie Fisher-FanX 2015
If you're a geek in the Salt Lake City, UT area, then you have probably already heard that FanX is back in January 2015. And you have probably also heard that Carrie Fisher will be there. This is a huge deal. Carrie Fisher is a star Wars icon, a legend. There isn't a Star Wars fan out there that wouldn't want to meet Princess Leia. Tickets to the event are on sale now, and for the remaining month of November they are all 50% off. That means that the VIP tickets are only $125 instead of $250. No one has to know you only paid half price. Buy them soon, since they are capping the ticket sales at 50,000 this time around.
2. Death Star Bluetooth Speaker
Small Bluetooth speakers are all the rage right now. Everybody has one, and they are awesome, but if your geek is anything like me, they like to be different. This goes way beyond the square-shaped bluetooth speakers. Have you ever noticed that once somebody comes out with one design, every other company has to copy that design? Don't believe me? Take a look at your smart phone and then take a look at everybody else's smart phone ever- they all look the same. I feel like I'm taking crazy pills! I digress. If your geek has a smart phone, they will love this speaker to go with it. Available for $59.99 at ThinkGeek.com. As cool as this speaker looks, it's important you assess whether it's got quality sound. If you want a speaker that's a bit more toned down visually, take a look at the meilleure enceinte Bluetooth 2020 for plenty of choices on speakers.
3. R2-D2 Measuring Cup Set
If you're like me, then you are constantly looking for ways to bring your meekness into every part of your house. This is a great way to bring the Force into your kitchen. How could this not make baking more fun? Plus when you're done, the cups all stack up neatly to make a mini R2-D2. This is available on Amazon.com for $39.18 and is Prime eligible.
4. R2-D2 Light up Lunchbox
Looking for a way to make your lunch break even more awesome? Bring Artoo along. I'll admit, I love R2-D2, so this may not be the last time this little guy makes this list. This is a soft style lunchbox, the top dome zips open to reveal the inside that contains your lunch. It also lights up with sound effects. Bringing this little guy along means you'll never have to have lunch alone again. Available for $24.99 on SuperHeroStuff.com
5. Lightsaber Barbecue Tongs
What do you get the Star Wars/ Grilling enthusiast? I have your gift right here. The listing says you can grill like a Jedi, but we all know it must be a typo- with these tongs you are obviously grilling Sith style. Any Star Wars fan would love to have these. Plus, did I mention it has sound effects to go along with the looks. This goes for $39.95 at Amazon.com, and it's Prime eligible.
6. Han Solo Silicone Tray
This tray is awesome. Use it to make little Han Solo chocolate candies, or ice cubes, or Jell-O molds. The possibilities are endless, and you will be the envy of all your geeky friends. This a fun and easy gift, and pretty reasonable. It comes in at $8.21 and it is Prime eligible. Maybe a great gift for the office.
7. Wampa Arm Ice Scraper
Ever wondered what those severed wampa arms may have been used for? Obviously, the used them to scrape the ice off the snow speeders. Now you can scrape the snow and ice off your vehicle just like a Hoth native, with your very own Wampa arm ice scraper. You have the furry white side on the outside and the inside is a plastic ice scraper. This beauty sells for $24.99 at ThinkGeek.com
8. R2-D2 Car USB Charger
I told you that Artoo would be back, and here he is. This just a great little gadget. It plugs into your car and then allows you to charge up to two different devices via USB cables. And when I say charge, I mean charge in style. His head rotates and he has flashing lights and makes his signature beeps when connected to power and when a device is connected to him. It goes for $39.99 on ThinkGeek.com. Here is some killer video of the unit in action. Plus, please tell me I'm not the only one who does what this guy does, pushing all the buttons in my car like it's a space ship:
9. Star Wars Darth Vader Toaster
Someone looked at Darth Vader's head and thought, "That would make a great toaster." That person was a genius, and to make it more awesome, it doesn't just toast your bread, it puts Darth's image into the toast on one side and the words "Star Wars" on the other. This is obviously more than just your average toaster. It sells for $99.99 on Amazon.com.
10. "I Love You" "I Know" Necklace
These are similar to a custom name necklace! They were usually shaped like a heart and one half went to your best friend and the other went with you. This is like that, only amazing. Tell your loved ones that you already know how much they love you every time they say those three little words.
That will do it for our Star Wars list. This is the third of our lists. Feel free to check out our Doctor Who list and our Middle Earth list. And stay tuned for more holiday gift lists this week.