Have you always felt excited about the new Star trek movies getting announced? Are you one of the first people in line at the cinema when it finally gets released? If you are, then I thought it would be fun for you to join me in taking a look at the Star Trek films that have graced us with their presence over the years. I love each Star Trek series, and I love to sit down and find a random episode to watch. Sometimes, thought, I want something more. Something a little more substantial, but still Star Trek. When those times are upon me, I turn to the films. Not all Star Trek films are created equal, though, and there are some I can sit and watch again and again, and others I have only seen once or twice. Which is which? Today I am going to start my own personal ranking of the Star Trek films.
As you look through this list, the first thing you might be asking yourself is: "Where are the new Star Trek films?" I chose not to include the Abramsverse films for a couple of reason. I feel like they were a re-boot of the franchise, and should be discussed separately. Also, leaving them off the list gave an even 10 films, essentially making this a top ten. I enjoy the new Trek films on a certain level, but I don't consider them traditional Trek. So, they're not on this list.
So which films were stinkers, and which were classics? I would love to be able to say that I love all the films, and none of them stink, but I can't because the first entry on our list is simply not good. However, by and large, most of these films I think are great, and could watch again and again. So, let's get it started.
10. Star Trek V: The Final Frontier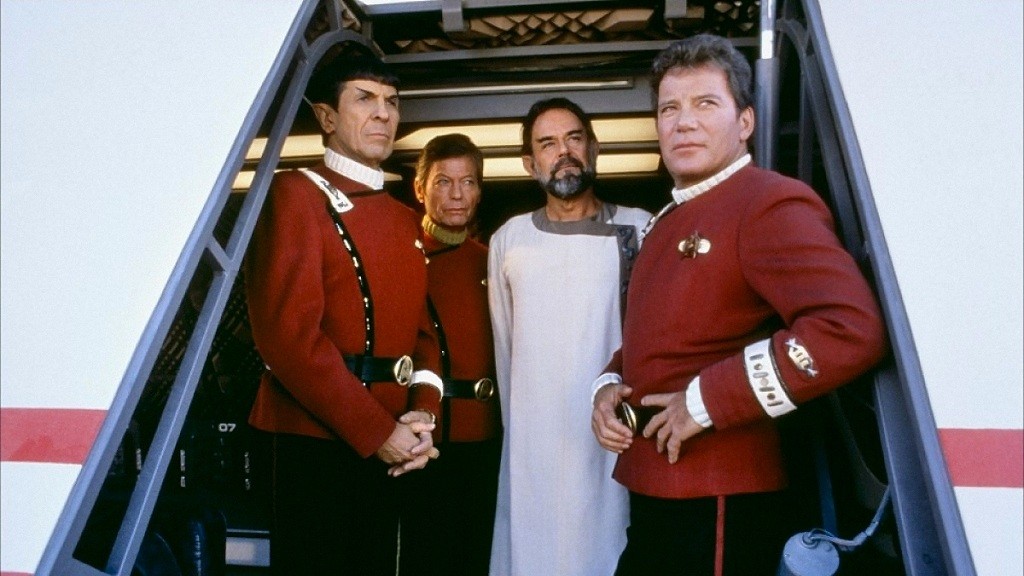 There are so many reasons why this film should have been good. It was the first adventure in the new Enterprise A. It had part of the classic Star Trek intro as a subtitle. It begins with Kirk and McCoy mountain climbing. So much potential. It fell short of all that potential. Way short. The premise of the story is that Spock's half-brother, Sybok, is trying to hijack the Enterprise to get to the center of the universe to literally meet God. That's really all I have to say about this one. This would fall into the category of films I have only seen once or twice. That's on purpose. I just can't bring myself to watch it again. Just a strange film. On my list, it is definitely number 10. With a bullet. And bold font, and highlighting. Just skip this one.
9. Star Trek: Nemesis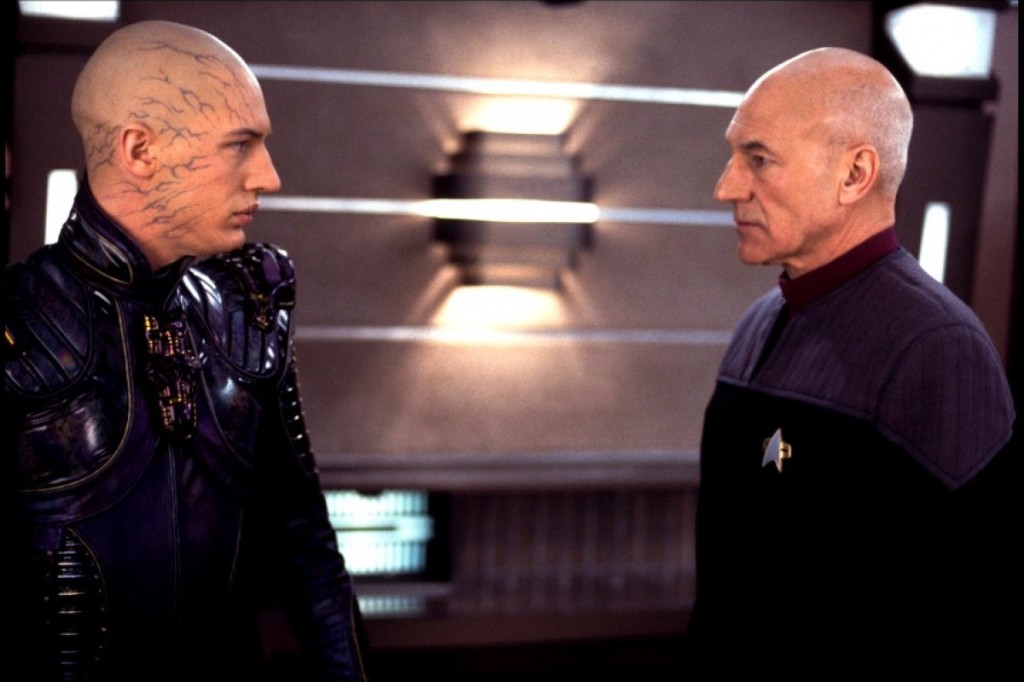 This is my least favorite of the Next Generation films. It's Picard vs. a Romulan clone of Picard, played by Tom Hardy, who was a relative unknown at the time. Of all the Next Generation films, this one felt the least Trek-y to me. I also felt like this was the one where they knew they weren't coming back to do another one, so they just blew the whole thing up. Including killing Data and having Riker reporting at the end to a new command. That's not why I didn't like it as much. This was just all about the action, and it really took away from the story and the characters. I like the idea of the concept of Picard facing off against a clone of himself, but the execution just didn't work our. Plus, B-4.
8. Star Trek III: The Search for Spock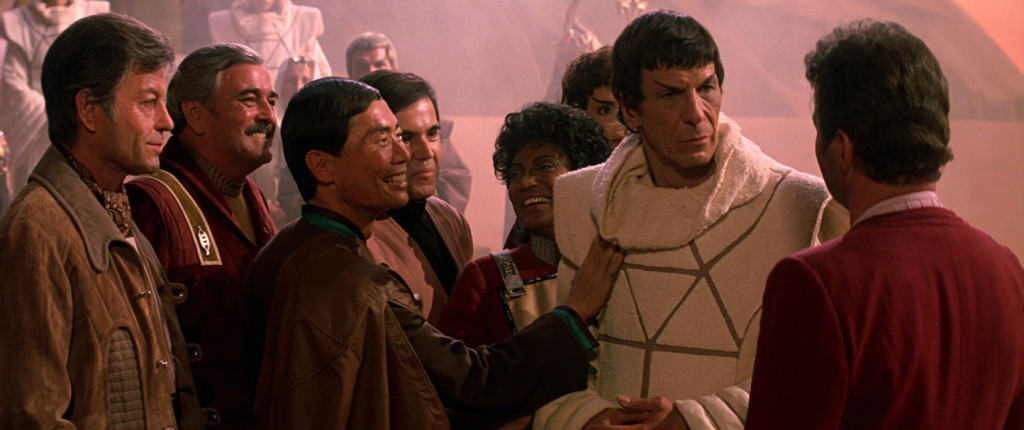 One of the things that always gets me in the world of geek is when characters are killed off, and then they rarely stay dead. Comics always get a bad rap for that, with Superman, Batman, Captain America, Green Lantern, and the Flash all having spent some time being dead, but then coming back. I get it. Usually these are really popular characters, and fans want to see them back. Spock is no exception. Everyone loves Spock. Nobody wanted to see him die. This is my big issue, though, it often cheapens the death of the hero. Spock's death in Wrath of Khan was powerful. He sacrificed himself for the greater good, for the good of the many. He was a hero. Then they brought him back right away. I mean, you knew he was coming back just from the title of the film. I think a much more poignant story would be how the crew of the Enterprise would carry on without Spock, how would they adjust. Make his death mean something. Sorry, rant over.
7. Star Trek: Generations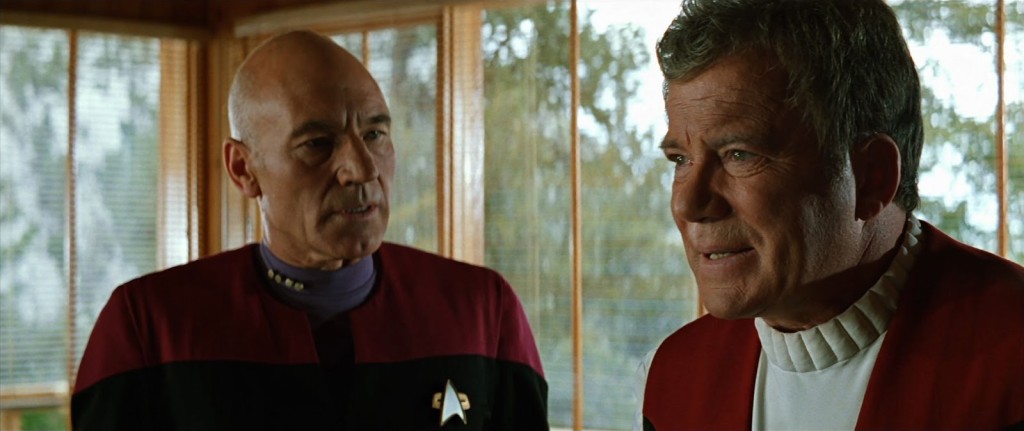 This was a classic example of a "passing of the torch" storyline. It's the last adventure for the classic original Enterprise crew, and the first big screen adventure for the new Enterprise crew. This is the moment when the Star Trek film franchise was all about Picard and his crew, and Kirk was getting a hero's send off. This is also the point in the list where we start getting into the films I enjoyed. From here on out, I liked each one of these films. None of them were perfect, but they were all enjoyable. TNG was always my favorite of the series, so to see the Enterprise D on the big screen with her crew was just awesome. Plus, seeing Picard and Kirk, the two greatest Star Trek captains, working together was awesome. It was fun. Not the best TNG film, but worth watching for sure.
6. Star Trek: Insurrection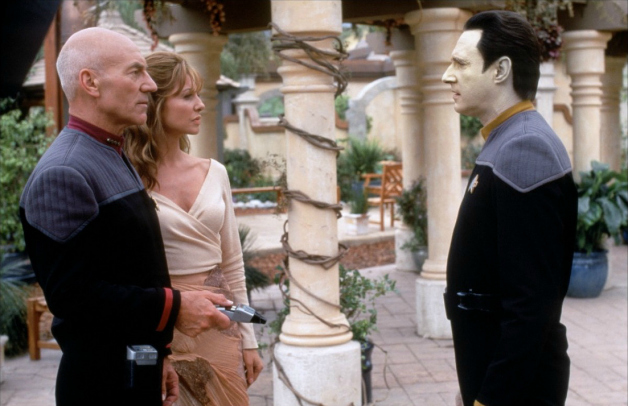 A lot of fans really did not like this movie. I was not among them. I enjoyed it. I thought the story was a good Star Trek story, dealing with the Prime Directive and how much the crew should get involved with all the politics. It wasn't super action packed, like First Contact, so I get why people may not have enjoyed it. Unfortunately, the result of all the complaints against the amount of action was Nemesis, which was just awful in so many ways. I felt like the action and story had a good balance, and it seemed like the chemistry between the crew in this movie really shined through. Plus, I love that they poke fun at themselves, when Worf, who is now assigned to DS9, shows up on the ship. One of my favorite lines of any Star Trek is when Picard questions him about it.
There you have it. The first part of our list is complete. What Star Trek films were missing from our bottom five? Which ones didn't belong? Let me know in the comments, or you can send your feedback to me directly at [email protected].