It was a busy week in the world of geek.  Lots of big announcements, and a few things you may have missed.  Let's take a look back on the week that was November 2-November 8.
Star Wars VII Gets a New Name
In arguably the biggest story of the week, Star Wars Episode VII received a title, or at least the title was made public.  The film is a little over a year away, but geeks and nerds everywhere are anxiously anticipating the release, and the title reveal only adds to that anticipation.  The name was made known on StarWars.com, along with the news that principal photography has been completed and we may be getting a teaser trailer soon.  Just in case you missed the reveal, here is the title in all its glory: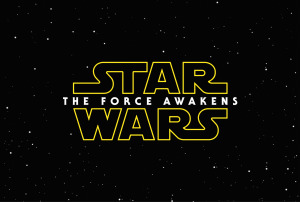 What do you think?  Personally, I think the title is promising.  Way better than Phantom Menace or Attack of the Clones (Easily the worst Star Wars title ever).  The Force Awakens sounds great, and I can't wait for next December.
Toy Story 4 Announced for Summer 2017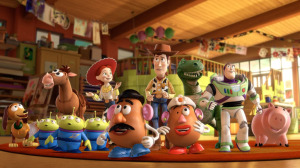 Remember how you felt at the end of Toy Story 3?  If it was anything like how I felt, it was contentment.  It felt like a good ending to the Toy Story films.  It wrapped everything up, and it felt like a conclusion, albeit, an emotional one, but a happy one.  The movie was hugely successful, netting over $1 Billion worldwide.  So what do big movie makers do when a film does so well?  They say, "Forget how well we wrapped that up, let's make another sequel."  In a move that surprised no one, Disney announced this week that Toy Story 4 was on its way.  The good news is that there's hope for this film as John Lasseter is returning to direct the film. It is due out in June of 2017.
The Joker Set to Appear Again on the Big Screen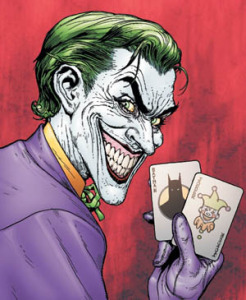 Reports have come in this week stating that Jared Leto may be playing the Joker in the upcoming Suicide Squad film. This tells us a couple of things, one being that the Joker will be appearing in the DC Multiverse.  It makes me wonder if he might make an appearance in the upcoming Batman v. Superman movie first, or if Batman's greatest foe will really be introduced to us in Suicide Squad. I guess we will have to wait and see. The film set to be released in August, 2016.  What do you think, is Jared Leto up for the role?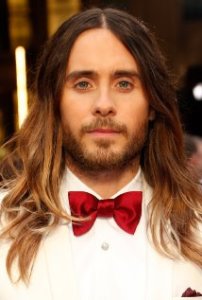 Final The Hobbit Trailer is Released Ahead of December Release
The latest, and assumed final, trailer for The Hobbit: The Battle of the Five Armies was released by Warner Bros. earlier this week.  This is the final chapter in the Hobbit Trilogy, bringing the adventure to its end.  It looks pretty exciting, and I can't wait. Although there is something bittersweet about the trilogy ending.  Who knows when we will see another Fantasy epic like this again?
Is Benedict Cumberbatch Playing Doctor Strange?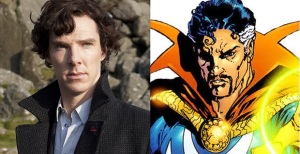 Rumors having been flying for a while about who would be playing the Sorcerer Supreme.  They have ranged from Keanu Reeves to Collin Firth.  It now appears Marvel has set their sights squarely on Benedict Cumberbatch.  So, this means, if the rumors pan out, Benedict Cumberbatch has successfully conquered every facet of geekdom.  He will become our king, and we will have to bow down to him. Of course, it could all be rumors and there could be no truth to it whatsoever.
Holiday Movie Season has Arrived
Other than Summer time, the Holiday Season is the time for big budget films.  This year's round has officially begun with the arrival of two geek centric flicks.  Interstellar and Disney/Marvel's Big Hero Six both opened on November 6.  Neither scored exceptionally well with the critics, but both should be big hits.  As a refresher, here are the trailers for each film:
Which one will you be seeing this weekend, or are you saving your cinema cash for being things coming?
ICYMI: THE OSU Does Star Trek
If you didn't see this, it's just cool. Ohio State University has one of the best marching bands ever, and what they do with their formations is just incredible.  Last Saturday, they performed a halftime show based on some Sci Fi films, including Star Trek.  Definitely worth a look and listen:
That will wrap up this week's look back on what's been happening.  Let me know your thoughts or if I missed anything in the comments below.