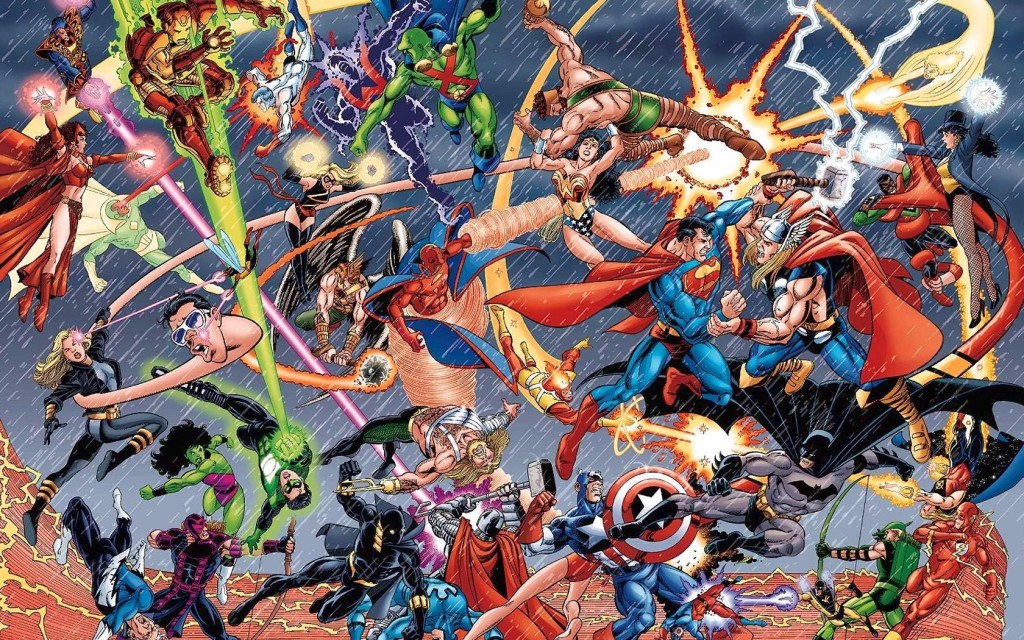 Before you start thinking that this is going to be another post trying to determine which comic book company is superior, let me just stop you. I really like both. If I had to pick which way I have traditionally leaned, it would be DC. I don't know why. I think I have always felt that their superheroes have always been more iconic, more regal, more superhero-y. Marvel's seem to be more like regular folks with super powers. I guess I just prefer my superheroes to be more superhero-y. That being said, I really like Marvel still. Growing up I read my fair share of X-Men, Spider-Man and whatever other hyphenated superheroes Marvel had. I like a lot of the characters in the Marvel Universe just fine. In addition, I have really enjoyed almost every movie Marvel has released, while I admit that DC's attempts have been, well, not very good at times. Green Lantern, I'm looking at you (ironically, Ryan Reynolds is on tap to possibly ruin a popular Marvel character next. I guess that's as ironic as Ben Afleck being cast as Batman, after ruining Daredevil). This is not a post about which one is better, but more of a discussion of how they're very different, and what that means. This is part one, which is all about Marvel.
Marvel's Cinematic Universe
What it is
The vision (no pun intended) for the Marvel Cinematic Universe is to have one cohesive universe where all of their heroes reside. It doesn't necessarily follow the comics continuity, but it does have a specific continuity and each movie has a place in that continuity. What happens in one movie will affect what happens in all the movies that follow. With Agents of SHIELD, Marvel extended this universe into television as well. What happens in the movies, like Captain America: The Winter Soldier, can and does affect what happened in Agents of SHIELD. Each installment is also another chapter in a larger overall story arc. For example, we have already seen a few of the infinity stones that will be playing a role (a huge role) in the Infinity War movies coming in a few years. It is all leading up to that point, even though each film can also be enjoyed on its own. This universe also includes the Netflix Series (can we really call them TV series, since they will never be on TV?) that will be streaming over the next couple of years, starting with Daredevil this April. The MCU will also, as of this week, include Spider-Man going forward.
Why it Works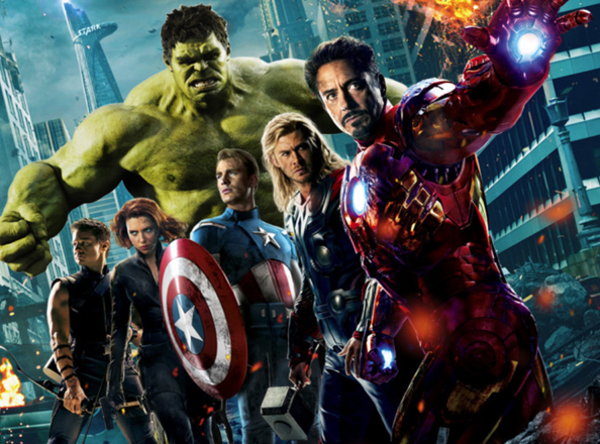 It works because geeks love this stuff. We love the little details. We love seeing a movie and picking up on little details that foreshadow what could be coming up in the next movie, or some other later movie. It makes us feel pretty cool when we are sitting in the theater with a group and we pick up on something no one else in the group picked up on. It's just cool.
An even bigger reason this works is because of how the stories are going to be told. We get the origins of each of the individual characters in their individual movies, so when they come together in a cross over movie, like the Avengers, we don't have to clutter it up with each individual members origin. We can just hit the ground running. Much of the character development happens in the other movies, while the big movie, the team up, is all about the action. And what makes that even cooler is that we have the big team up movie at the end of each phase with each of the Avengers movies, and really Avengers and Age of Ultron, although big payoff movies, they are really just two more minor movies setting up the Infinity War movies. It's awesome because each movie is building on the one previous and establishing foundation for the next movie.
Why it Doesn't Work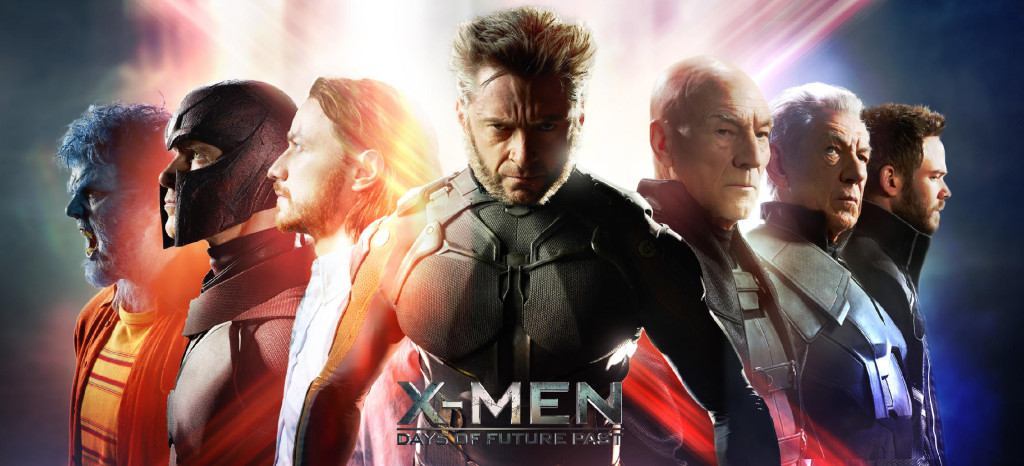 Up until 2 days ago, the picture at the beginning of this part was going to be Spider-Man. He was really the representation of the biggest problem Marvel has. He is their most well-known character, and up until Tuesday, he wasn't going anywhere near Captain America or anyone else in the MCU. That, as we know has totally changed now, so we'll use the next most popular title Marvel doesn't have the rights to: The X-Men. This is Marvel's biggest issue, because they are hindered by which characters they can use, and they could start running out. This has been talked about a lot, and honestly, the X-Men and the rest of the Marvel Universe exist pretty separately in the comics as well, so this is not as major an issue. The Fantastic Four is actually probably a bigger deal. None of this, however, has really anything to do with why Marvel's model doesn't work.
The biggest reason the model may not work is because it is all so connected. It doesn't give a lot of liberty to the writers or the directors or any of the creators. Anyone they bring on will need to fit the MCU model so it all feels so cohesive. This has worked fine so far, but will it continue to work well going forward? As they start getting into some of the characters they have coming up, it will be difficult for them to keep it all feeling the same without sacrificing the feel of the character, at least traditionally. Take Daredevil,for example. The trailer looks pretty amazing, but Daredevil is a much darker, grittier character compared to what they have done so far. In fact, most of the Netflix series will be that way. How will that fit in with the rest of the Marvel Universe? They have to find a way for it to work, because it has to fit in with the master plan. There were rumors that part of the reason Edgar Wright left Ant-Man was because working for Disney/Marvel was too constrictive. If that's the case, then it will only get more that way as the movies continue to be successful. They have a formula that works, and they are going to stick to it. If there is one thing Disney has figured out over the years, it is how to stick to a formula that works, in order to make a lot of money. In fact, nobody does it better.
In addition, Marvel has already revealed their plans for the next half decade. Now they are trapped into following those plans, or face the wrath of the fans. That may sound silly, but it is true. We are all looking forward to the movies coming out, and they better all be amazing. If something goes south for some reason and they drop a film or two, we are not going to be happy about it, and they will look stupid. Movies get greenlit, and then get stuck in pre-production forever and never get made- it happens all the time. What doesn't happen all the time is these movies get greenlit, and then announced on a huge stage at comic con. They had better make sure they get these films made, or it could be a huge hit to their reputation. (By the way, this is a big hit against DC as well)
That concludes part one of this huge two-part post. Tomorrow, I will be bringing you my look at the DC Multiverse, and how that all works. Stay tuned…