Another week is in the books, and as always there was plenty going on in the world of geek.  Here are just a few of the stories from this last week, ICYMI (I think that's In Case You Missed It, BTW).
Tomorrowland Teaser Premieres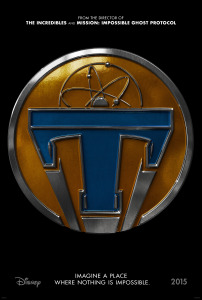 Not only did we get our first production photos for Brad Bird's much anticipated Tomorrowland film, we also got the first teaser trailer as well.  No one is entirely sure what the film is about, and if you were hoping that the trailer would help clear all of that up, you may be disappointed. If anything, it just raises more questions.  One thin I know for sure, if the film is directed by Brad Bird and it stars George Clooney, well, let's just say, I know where I'll be on May 22, 2015.  Check out the teaser below:
Guardians of the Galaxy Coming to the Small Screen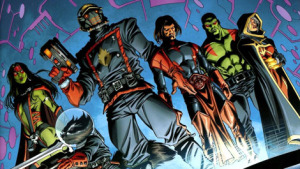 Can't get enough of Starlord and his friends?  Then Marvel and Disney have some great news for you.  Guardians go the Galaxy is getting its own animated series.  That's right, the super hero team that no one had ever heard of before August is getting its own series.  Just like Spider-Man and the Avengers and other flagship characters of the Marvel Universe.  Test footage was released this week at NYCC.  Check it out here:
Comic Con Takes Over the Big Apple

Probably the country's second most well known Comic Convention, New York Comic Con started this week on Thursday and runs through Sunday, October 12.  Because of the location, all the stars are out and there is plenty going on.  Also, look for some major announcements, similar to what we see during SDCC.  In fact, the above footage of Guardians of the Galaxy was released during NYCC this year.  for more details on the con, check out their web site.
The Flash Premiers on The CW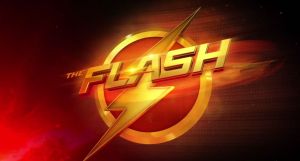 DC has expanded its live action TV presence this fall, first with Gotham and now with The Flash in addition to the already hit series Arrow. The Flash premiered on Tuesday in its normal spot, and is a "spinoff" from Arrow, as we first met Barry Allen last season on the series, and got a hint that he would be returning, at least in some fashion, as the Flash.  Fan boys everywhere rejoiced when the series was announce, and it did not disappoint.  At least the pilot didn't.  There was a lot of nods to the original source material, and I for one, am looking forward to next week.
Vader is Back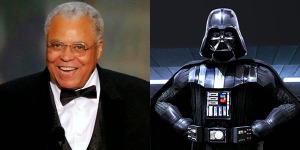 The well received Star Wars Rebels:Spark of Rebellion is going to be rebroadcast nationally on ABC, and as a special treat, a new scene will be added, featuring none other than Vader himself.  And to make it even better, James Earl Jones will be adding his voice to the scene.  I mean, really, who else could do it?  Nobody, that's who. The announcement came earlier this week.
Brainiac, not Darkseid Will be the Big Bad in Justice League Movie
Previously, it was believed that Darkseid was going to be the big baddie in the upcoming Justice League movie.  However, at least one recent report is now saying that Brainiac will be the featured foe in the film. According to the report, Brainiac will be responding to the same beacon that brought General Zod in Man of Steel.  The Justice League movie is still a ways off, so a lot can change between now and then, so take the report with a grain of salt.
Get Your Own Baby Groot, Complete with Moves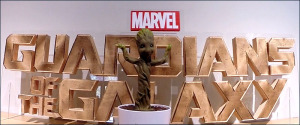 In a move that just obviously makes sense, dancing Baby Groot is coming to retailer near you, just in time for the holidays.  This has been one of the most popular scenes from the film, so it makes sense that Marvel would want to market something like this.  It looks to be priced around $15, making it a great gift for any of the Guardians of the Galaxy fans in your life.  Check out the video below:
That'll do it for this week.  Come back again next Saturday and see what else you might have missed in the world of geek.  Have a geeky weekend!