In case you missed it because A. You're not really a geek, or B. You have been living under a rock somewhere, DC made a major announcement involving 12 films between now and 2020. They even managed to one up Marvel by not just revealing the dates they have marked and set aside for the movies, they have also told us which titles will be released on which dates. It is clear, they are stepping up to go toe to toe with Marvel. This leads me to ask the question: Which is going to be better in the long run, the MCU (Marvel Cinematic Universe) or the DCCU (The DC Cinematic Universe)? First of all, I don't even know if the new DC movie world will be called the DCCU. I just did that because of MCU. I saw it called the DCCC or the DC Cinematic Continuum. That's a lot of C's, so I like the DCCU better, but of course they will need to be different from Marvel, so maybe the DCCM-The DC Cinematic Multiverse. Or maybe the DC C52-The DC Cinematic 52, because we all know how much DC loves the number 52. In any case, the question remains, will DC be able to compete with the Marvel on the big screen? Or is it too late? People have been speculating on sites like The Direct for some time now, especially as Marvel has been doing this for a few years and it seems like they can do now wrong, with Guardians of the Galaxy blowing up the box office this summer, after being a title that no one had ever heard of over the last 30 years. The truth is, I don't think that is going to happen with every random title Marvel might try to ram down our throats, and I think DC really has an advantage to be more successful in the long run. It may not seem like it now, but trust me, it's going to happen. Let me tell you why, I think, DC is going to outlast and eventually take down Marvel at the box office.

It might seem like Marvel has some amazing stuff coming our way, especially with the announcement that Captain America 3 is bringing us the Civil War story line. And that is probably true, but this announcement brings up what I believe are the two biggest issues facing the MCU right now. Let's look at issue number one. Civil War is going to be massive and huge and change everything, and then what? Cap will be dead, it looks like Robert Downey, Jr. is planning on playing Tony Stark forever, we don't know if Hemsworth will be back as Thor, and for whatever reason, Marvel has zero plans to do a really good Hulk movie. The four biggest names and most marketable characters Marvel has in the MCU will be gone. The Iron Man movies were all huge hits, and Cap and Thor did alright on their own, leading to the massively successful Avengers movie, leading to more successful sequels, that will be followed by another huge Avengers movie, which will lead to another round of successful movies for the big four (minus Hulk, sorry big guy) that will lead to a huge, epic Avengers 3, followed by nothing. Talk about a let down. The good news is that Marvel has plans to expand their universe with the likes of Ant-Man, Doctor Strange, Daredevil, Iron Fist, and Luke Cage. These characters are popular with hard-core comics fans because their titles typically had some of the premiere writing and stories, but they are not that marketable. Marvel led with the biggest names they had, and like it or not, they will be on their way out, just as DC is hitting their stride.
The lack of back ups for the big four brings us to issue number two. Quick think of your favorite Marvel super hero not named Thor, Iron Man, Cap, or Hulk. Did you think of this guy?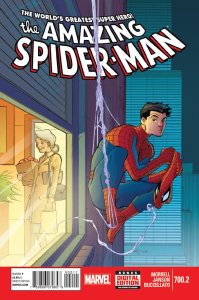 Or maybe this guy?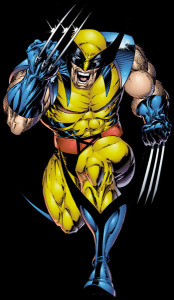 Or maybe these folks?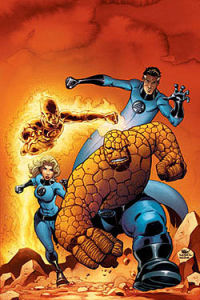 Or maybe even this guy?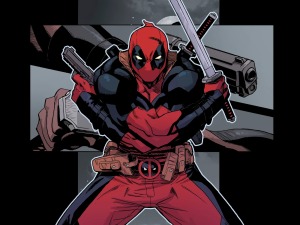 Well forget about all of them. While each of the above referenced characters will be appearing in movies, none of them will be appearing in the MCU. Way back in the day, in the time before RDJ became Iron Man, the idea of a combined cinematic universe for Marvel's characters just didn't exist. Marvel believed their characters were marketable, and could draw in big crowds, but they didn't have any way to put it out there. There wasn't a Marvel Studios, and at the time, marvel wasn't doing so hot. They did what seemed like the only smart thing at the time. They sold off the rights to their more popular characters. Spider-Man went to Sony, X-Men went to Fox along with the Fantastic Four. Other characters were sold off too, like Daredevil, The Punisher, and Ghost Rider. Their movies were so horrible, that we won't mention them here again. The point is, this was the only way Marvel saw to get their product out there, so they sold the rights, and those studios all still have the rights, and they're not giving them up. The only reason Marvel still had the rights to the Avengers is because nobody wanted them. That worked out well and lucky for Marvel, but the time is quickly approaching when the Avengers as we know them won't be around, and having properties like the X-Men or Spider-Man would be nice when that happens. Plus, now that they are doing these major events like Civil War in the movies, it is going to hurt to not have those properties. Spider-Man played no small role in the Civil War story. I'm just saying.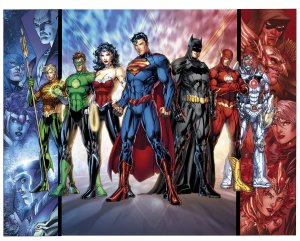 These are the two major issues why I think in the long run, DC will do better and outlast Marvel. When it comes to forming one unified Universe in the films, DC just has the upper hand. Yes, DC is leading out with their two most well-known characters to start things off, but they have a lot of interesting, main stream characters that they can throw at us as well. I mean, Yes, Superman and Batman are as big as it gets, but the Flash and Green Lantern and Aquaman and Wonder Woman are all pretty well-known as well. The movies that they have announced are all heavy hitters, minus Suicide Squad, which will end up being DC's version of GOTG, incase you were wondering why the rush for that title. There is not really an Ant-Man in the bunch.
Of Course, the reason why this is the case is because all of DC's characters have been owned by Warner Bros. for a while. They have always had a medium for their films, so they haven't sold off the rights to their characters like Marvel had to. Not only does this mean that all of their popular characters are available, it also means that there is zero crossover issues that they will need to overcome as they start making the films. If they want to throw together a "phase" that focuses on one of the Crisis events, they can, and they don't have to worry about who they might sub in to take Barry Allen's place to save the world and die for 30 years, since some other studio owns his film rights. They own the rights, so he'll be in the movie. No problem. They have a whole universe, nay, a multiverse available to them. No legal barriers to stand in their way.
There are a lot of different directions DC can go too. Unlike Marvel, not every DC character or title revolves around New York City. Each Hero has his own distinct city with its own distinct feel to it. Gotham is very different from Metropolis, which is different from Coastal City or Central City. Plus, Green Lantern can be his own whole spinoff universe, going throughout the cosmos and involving the other Green Lanterns and the other corps. It is a limitless supply of backdrops, expanding way beyond just New York City.
Don't get me wrong, I have at least one major issue with the new DCCU. Well, maybe a couple of issues, that are really rolled up into one issue: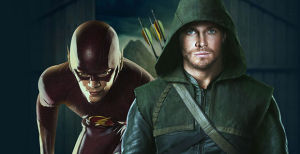 There will be no crossover between the DC shows and the DC movies. In fact they have already announced that the guy playing Flash is not the same actor playing him currently on TV. They haven't even announce Green Arrow having any kind of presence in the upcoming films. That makes me sad. I have enjoyed the Flash so far, and I love Arrow. Plus there is also news that TNT maybe picking up a Teen Titans pilot involving Nightwing, which may be existing in the same world as Arrow and Flash. DC is really putting together a nice little universe on TV, but it will have nothing to do with the movies. Maybe the TV shows will serve as practice for the movie universe. Who knows? But this is the saddest part of the announcement this week. I would love to see Stephen Amell show up as Green Arrow in one of these films, but I won't hold my breath.
So what do you all think? Does DC stand a chance, or will Marvel always rule supreme at the box office? All I know for sure is that both studios will be getting a lot of money from me over the next 5 years.