Good long weekend to you all, folks. I am back with the latex edition of "This Week in Geek," and for this week we will be kind of returning to the original format in which I covered multiple stories and shared them here. That's because I have some follow-up on a couple of features I ran last week and this week. One good, and one not so good. Plus, one new story that's less of a story and more of a woo-hoo.
Netflix Confirms Doctor Who NOT Leaving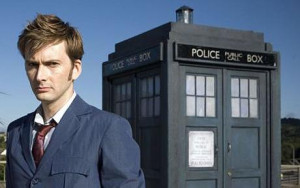 Remember last week when everyone was reporting that Doctor Who was going to be dropped from Netflix as of the end of this month? And some sites were even suggesting that maybe the show, along with other British shows, was being dropped to make room in the budget for "Friends." Do you remember how your friendly neighborhood geeky Mormon attempted to talk all of you, my fellow Whovians, off the ledge by citing a different post on a different web site that suggested that it wasn't so much of a drop, but an end to the existing contract, and that Netfilx was already working on a renewal? Well guess what those sites are reporting now. It turns out that it was never an issue of Netflix "dropping" the series in favor of something, but rather the end of the existing contract. A contract that was renewed, with no interruption to the ehh…Timeline…if you will. Good news for everyone, including my wife who is still trying to catch up on number 10. Allons-Y!
Spider-Man NOT Joining the Avengers, According to Sony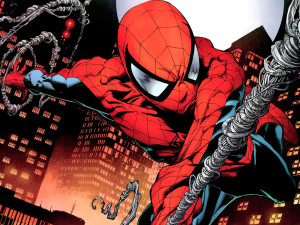 One of the big stories of this last week was that some deal had been struck between Marvel and Sony to make way for Spider-Man to appear in the 3rd Avengers film. The source of all the reports was the Latino Review, which has been accurate in the past. All fans of the MCU were hoping it was true. We wanted it to be true so badly. I think more than that, Marvel wants it to be true, they need it to happen, as I outlined, a little, in my post about all of this. As it turns out, according to Sony, none of this is happening. It was all based on an old rumor, and no such deal has been made. They are going to continue to muck up Spider-Man with too many villains and spin-offs, all in the name of keeping the rights to a character that is a gold mine, even if the movies tied to him kind of suck. I wish this wasn't the case. I love Spidey, and I loved the idea of him being home where he blonds in the MCU, but it doesn't look like that is happening again. I know, let's just wait a couple of years, until you get close to losing those rights again, and then reboot the series with another film telling Spidey's origin story, just so you can keep those rights. Poor Peter Parker. (Alliteration!)
My FanX Wristbands Came!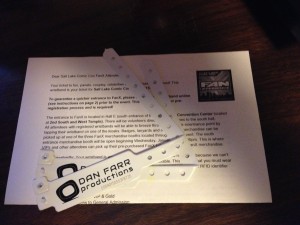 Oh Happy Day! For those of you who do not reside in or near Salt Lake City, Utah, this probably is not that big a deal, so I am sorry. I just wanted to share because it is getting so close now. Less than 2 weeks now, and FanX will be here. Somehow, getting the wristbands in the mail just made it feel that much closer. This will be the 4th major comic-type convention we have had here in Salt Lake, and my third time attending. I am getting better as an attendee with each one. As it gets closer, i will probably write more about it, and probably revise and update my convention survival checklist. As someone who is attending the con, I will also let you know how it went. I am particularly looking forward to our Doctor Who Ultimate "Xperience" which features Matt Smith, Karen Gillan, and Billie Piper. It should be loads of fun. I can't wait for it.
Well, that's it for this week. Hopefully we'll have just good news next week, and not a downer story like Spider-Man never coming to the MCU.